AlturnaMAT® Ground Protection Mats
Diamond plate tread on both sides | Different sizes available
AlturnaMAT® Ground Protection Mats Features
100% recycled high-density polyethylene (HDPE)
Diamond cleat tread surface provides impressive grip
Optional hand holes for easy manoeuvrability
Supports loads up to 120 tons*
Available in black or clear
Contours to different ground conditions due to its flexible design
Low-profile VersaMat® surface also available
Mats can be locked together with Turn-A-Links forming a continuous roadway or workable platform
Limited Lifetime Warranty
See More Technical Specifications
AlturnaMat® is a mat boasting an aggressive diamond plate tread design and a high load capacity ideal for use over soft or sensitive ground conditions in the construction, civil engineering, ground work, and events industries. These rugged mats are made of .5-in. thick polyethylene making them virtually indestructible. AlturnaMat® can withstand loads of up to 120 tons*, and its flexible construction means that these mats will follow the contours of the ground to deliver a highly-effective access solution over undulating or sloping ground conditions. Weighing just 86 lbs at its maximum size, and just 21 lbs at its smallest, AlturnaMat® can be easily deployed and maneuvered without any special equipment with the added optional convenience of strategically positioned hand holes. AlturnaMat® can be connected together using our Turn-A-Link connectors to create a secure trackway or workpad.
Are we missing the specification you need? Please go to our Contact Us page and submit your question to us, or call 1-877-284-7760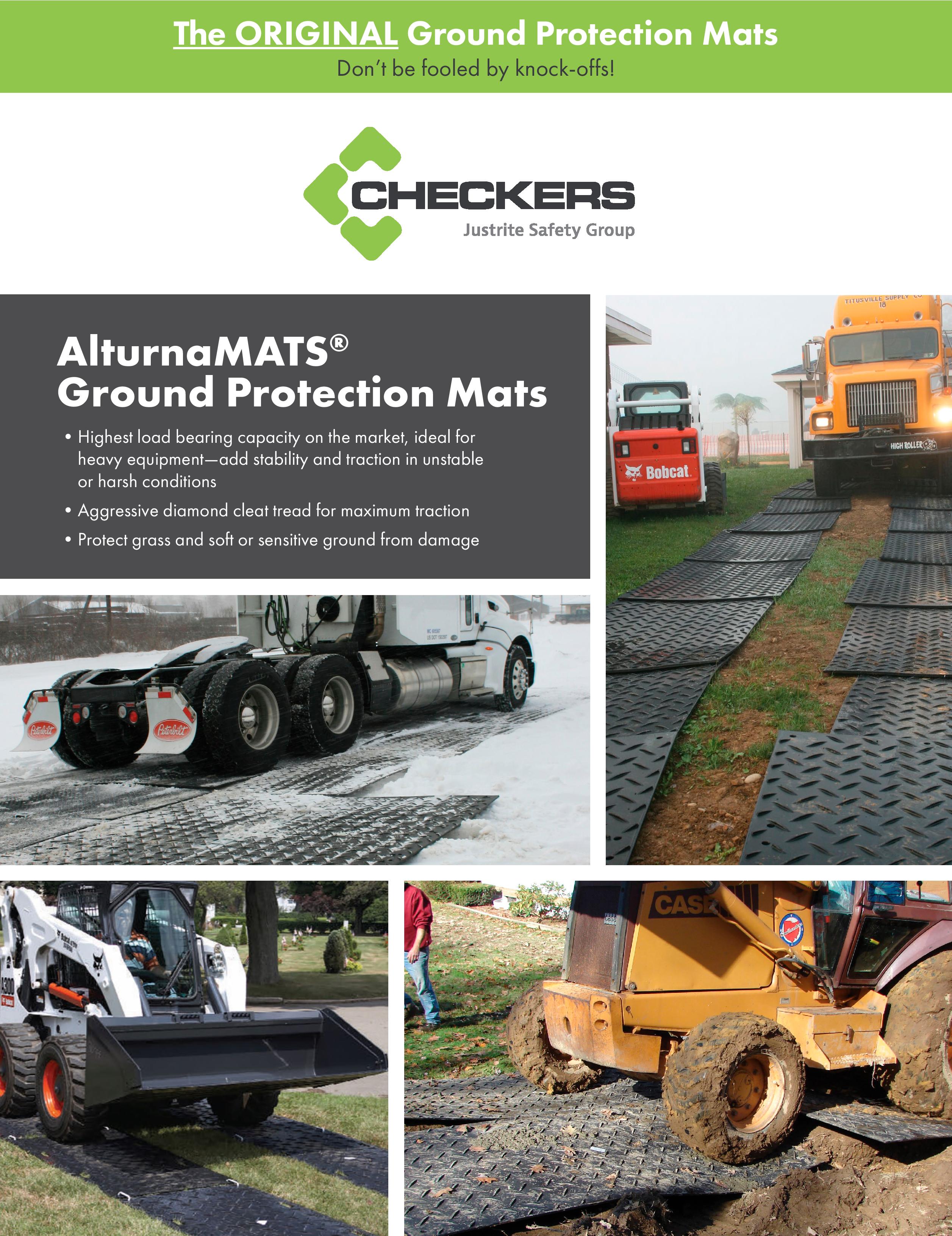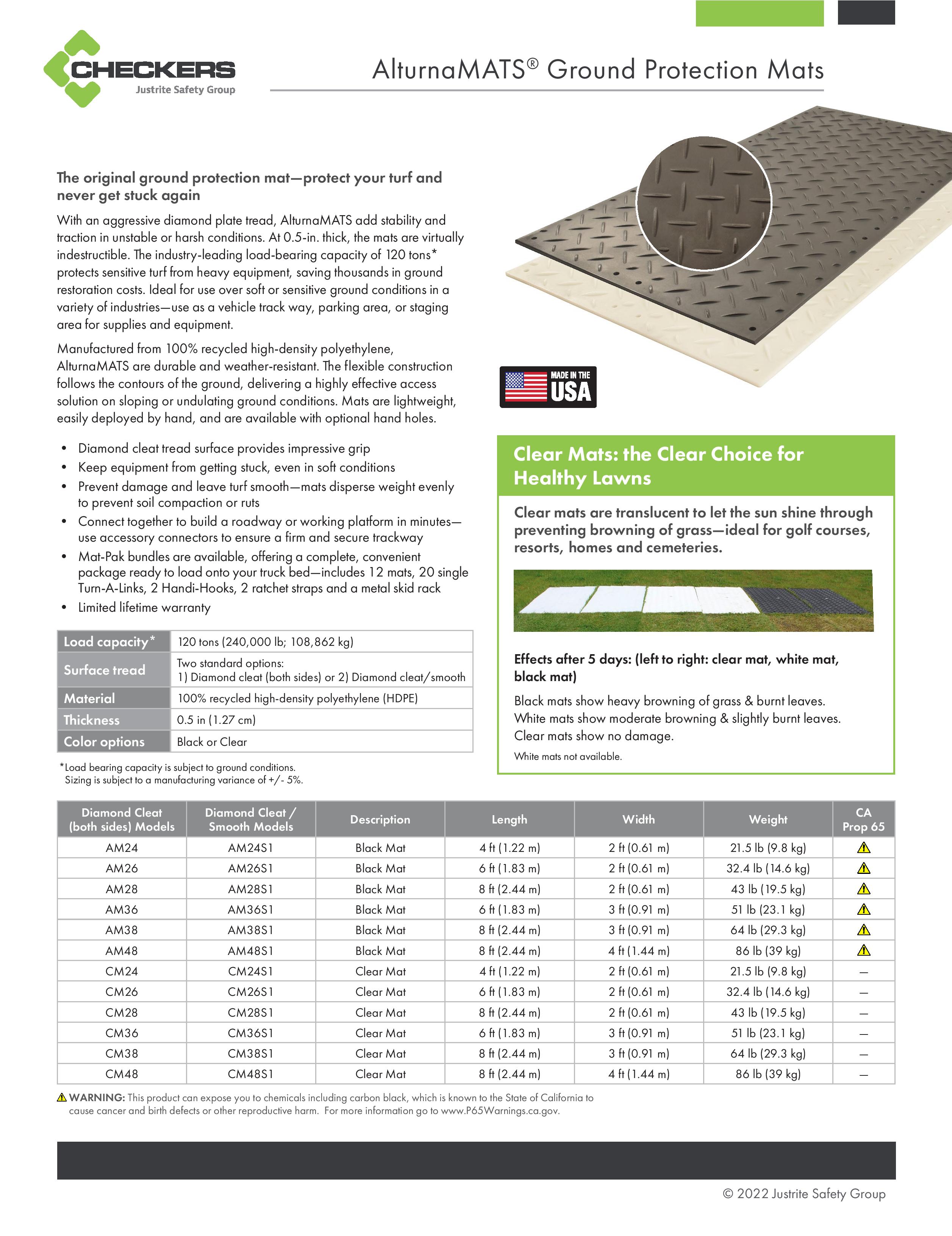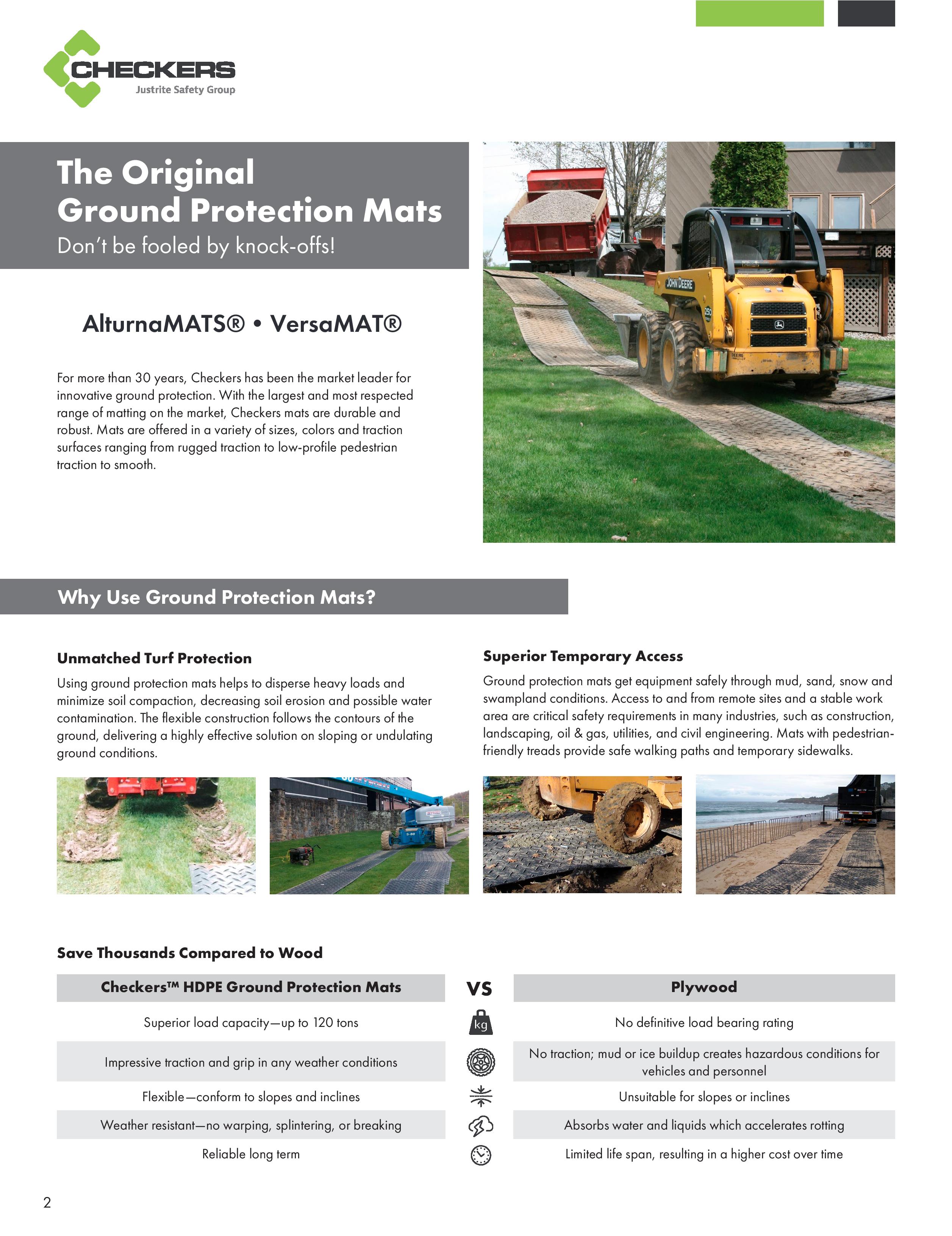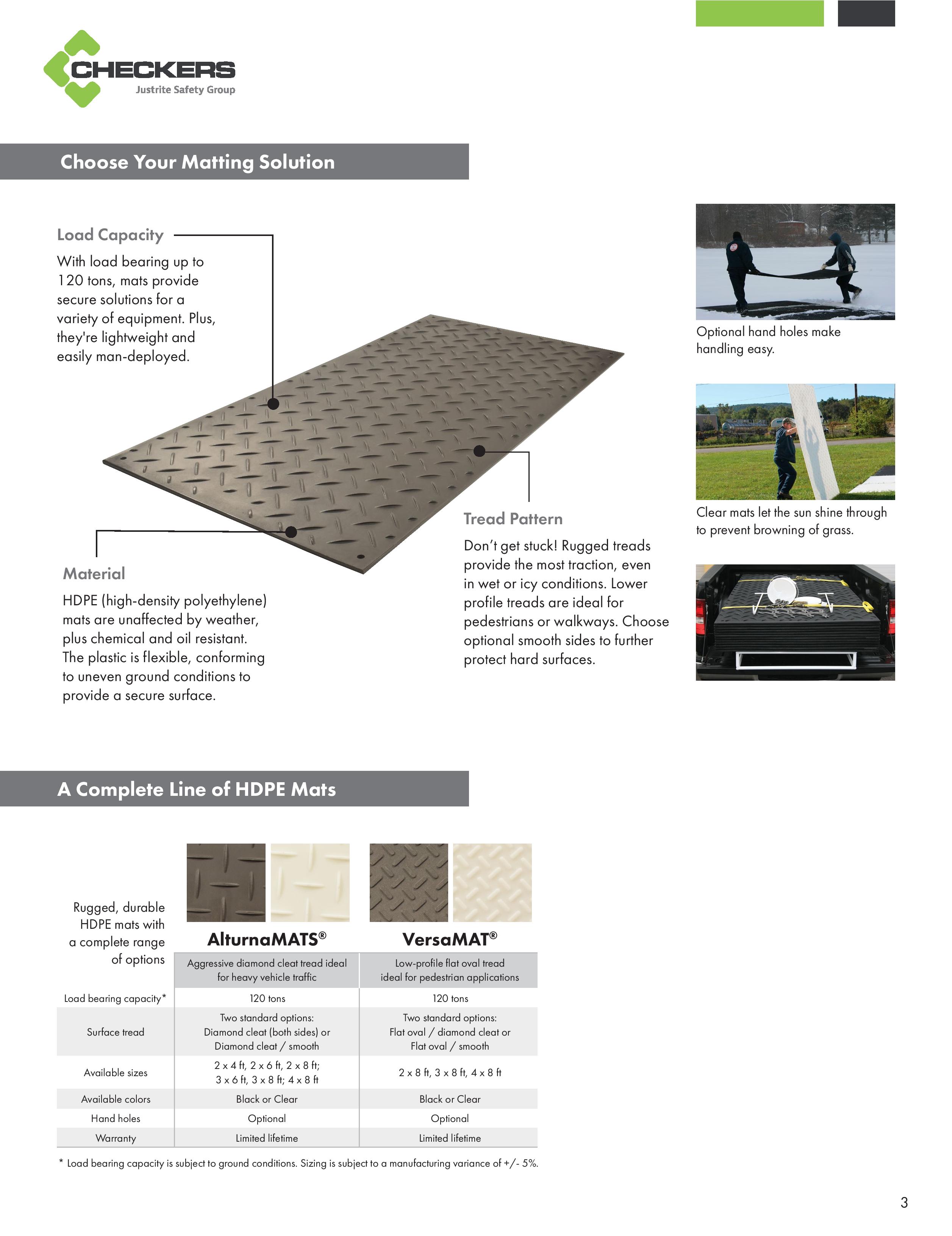 NON CANCELLABLE / NON RETURNABLE
Have a question that is not answered here? Please go to our Contact Us page and submit your question to us.
---
Why Use Ground Protection Mats?
Unmatched Turf Protection
Using ground protection mats helps to disperse heavy loads and minimize soil compaction, decreasing soil erosion and possible water contamination. The flexible construction follows the contours of the ground, delivering a highly effective solution on sloping or undulating ground conditions.
Superior Temporary Access
Ground protection mats get equipment safely through mud, sand, snow and swampland conditions. Access to and from remote sites and a stable work area are critical safety requirements in many industries, such as construction, landscaping, oil & gas, utilities, and civil engineering. Mats with pedestrian friendly treads provide safe walking paths and temporary sidewalks.
Request a Quote
Looking for a quotation ? We would be happy to help by providing a quick response, inventory status, and Volume Level pricing, when available. Please fill out the form below and a representative will be in touch with you within hours to one business day to answer any questions and quote your request.